Tutorial: How To Overlay your Lettering onto an Image
Hello! I am excited to bring you my second tutorial! I got a lot of great feedback on my Vector Watercolor Effect so I put together this simple tutorial featuring one of my favorite Photoshop tricks. I use this technique all the time when working on my inspirational quote posts - and thought it may be helpful to people!
The floral photograph featured in the background is an arrangement (and photograph) by one of my favorite florists and instagram-ers Amanda Luu. If you love flowers - you must check out her feed! This gal is going places :)
I hope you enjoy this tutorial and please post any questions you have in the comments and I will be sure to answer them!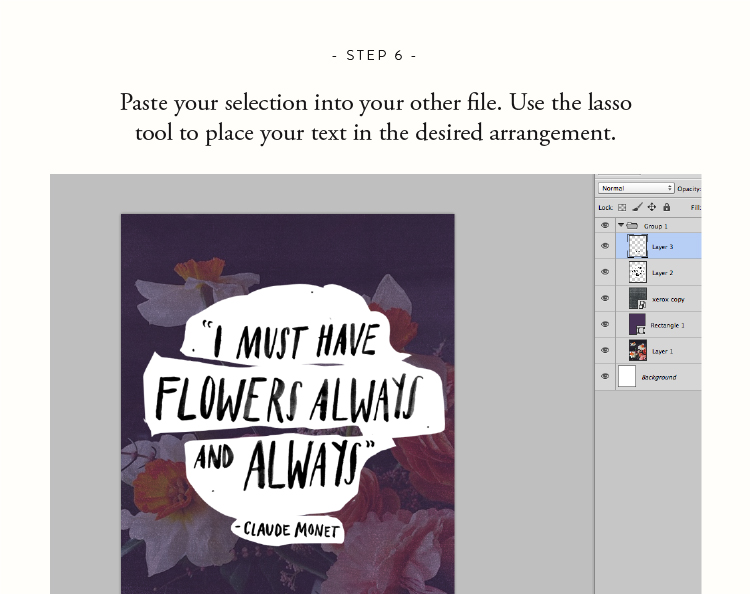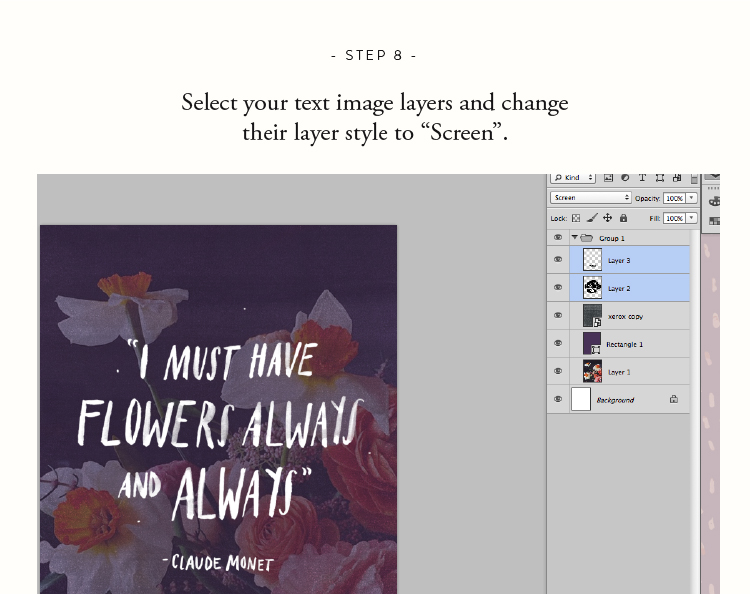 Well that's it! Hope you found this helpful :) I would love to see your creations! Post links in the comments :) And please don't hesitate to ask questions!
Xo Jess